What Goes Into An Employee Directory?
Whether you're building your own employee directory or buying a pre-built solution, there's some features you'll want to make sure are included.
Let's go over the main ones.
People search
The core function of any employee directory is searching for people. So your employee directory should contain features that make it easy to search your central "people database" and view the results in a simple way.
Some elements that are typically included in the average employee directory:
A search box
An alphabetical A-Z index
A list of your offices and departments (for filtering)
An area where your people search results are displayed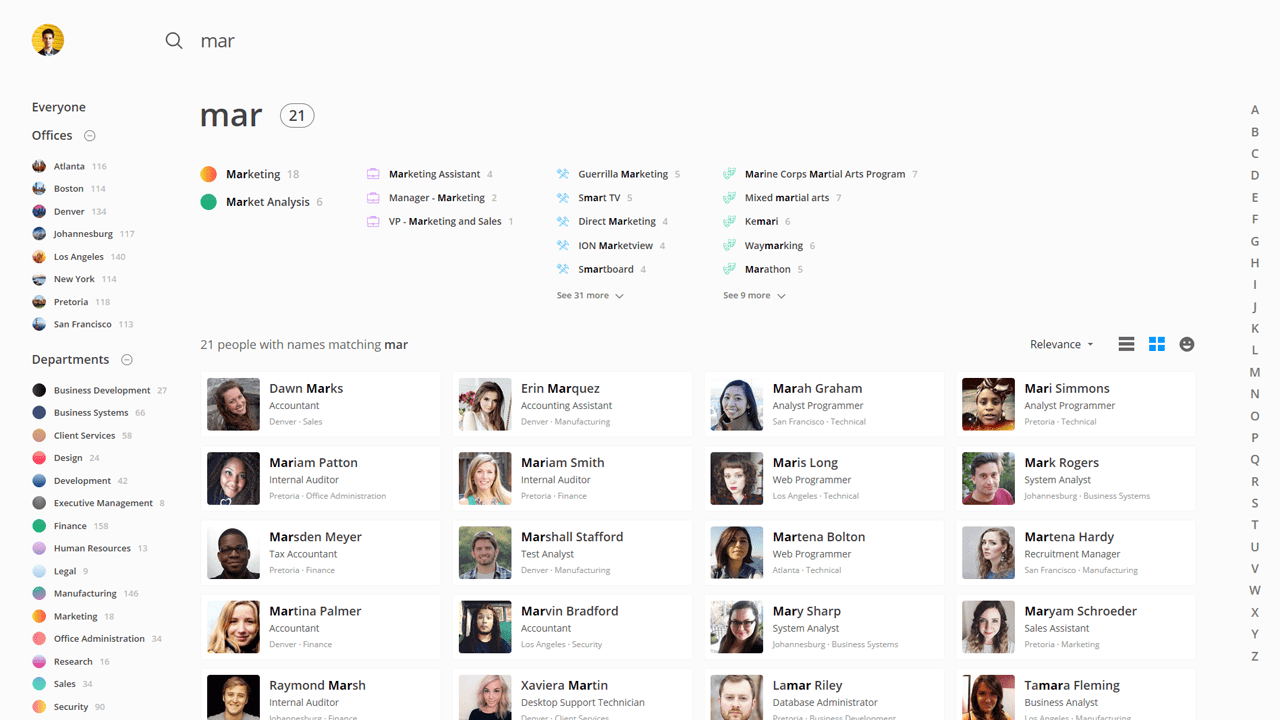 Most employee directory apps include extra filtering options, and the ability to display your search results in different ways (views).
Some of the more modern employee directories also include search results from other useful data sources, so you can search for offices, departments, skills, interests, job titles etc.
Employee profiles
An employee profile is similar to a LinkedIn profile, but for internal company use. It's a page that shows detailed information about you and your place in the organizational structure.
Employee profiles are typically available to everyone in your company and at a high level they include information such as name and job title, office and department, contact information, and a photo.
Additionally, they often include information such as a bio/"about me", interests, skills, birthday, work anniversary, location, and who your manager is.
Other information that can be included on an employee profile includes pronouns, nicknames, work experience, education, projects, languages, social media links and fun facts.
Org chart
Most modern employee directories contain an organizational chart (commonly referred to as an org chart) which helps you to see where everyone sits in your company's organizational structure.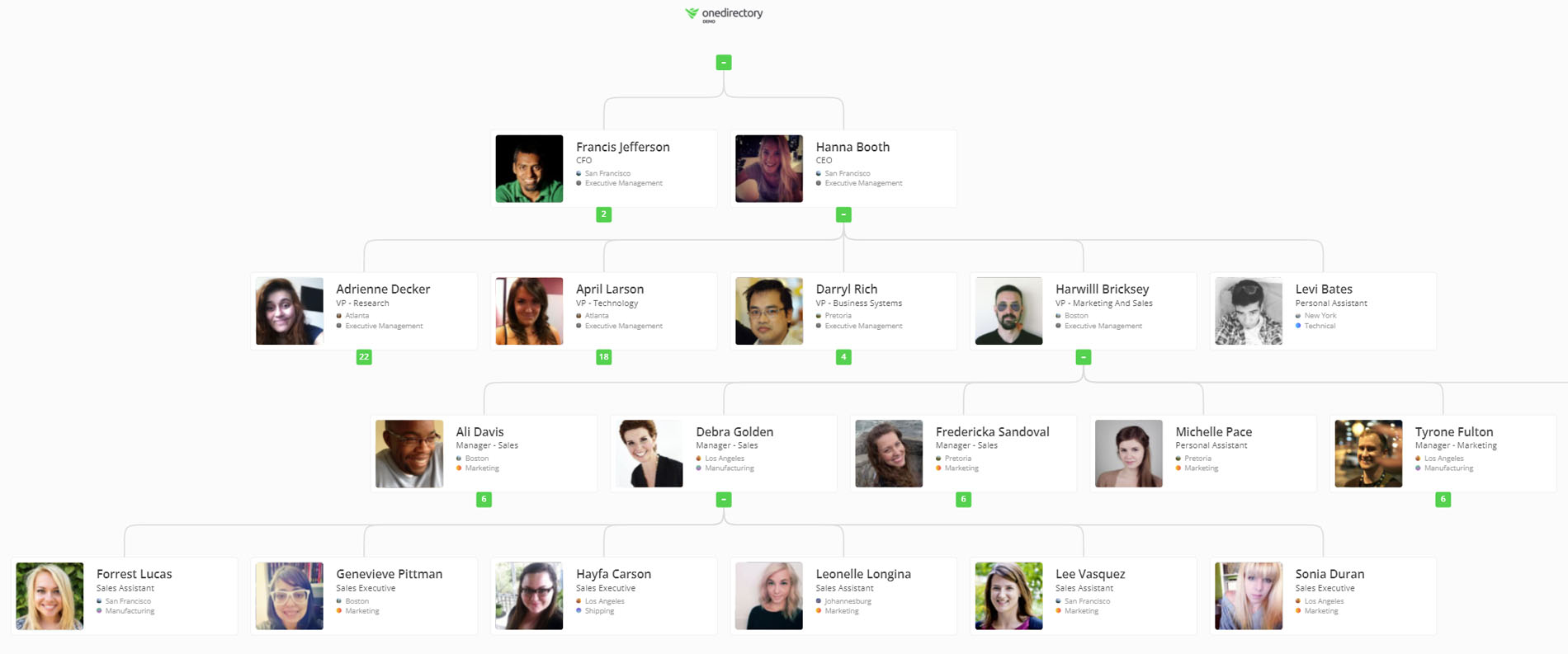 Office directory
Some employee directories include a searchable directory of your company's offices, which is especially useful for distributed companies with multiple office locations.
You can use an office directory to find out more information about a particular office, such as its address and contact numbers, who works in that office, office pictures and more.
Skills directory
A skills directory or "skills database" helps your employees find coworkers with specific skillsets or knowledge.
You can use a skills directory to locate experts to assist with a project, or to discover new capabilities within your teams. It can also help with building a skills inventory.
How does it work? Employees add relevant skills to their profiles, and the employee directory makes the skills available via search.
Next:

Employee Directory Fields