OneDirectory has helped BankSouth increase the usage of their employee directory company wide, allowing staff to quickly search and find the right people to connect with in a matter of seconds.
About BankSouth
For more than 70 years, BankSouth has been the heart and soul of the communities surrounding Lake Oconee in Georgia. As a community bank, they have worked hard to understand the unique needs of the people they serve, and this local knowledge allows them to offer a level of flexibility, warmth, and customer service that larger institutions simply can't match. BankSouth takes pride in making decisions locally, which means that they are able to provide each and every customer with personal attention and tailored solutions that are specific to their needs.

Location: Georgia, US | Industry: Banking | Employees: 51 - 200
The Challenge
Before implementing OneDirectory, BankSouth had a manual system for managing their employee profile data. Like many other organizations, Bank South had been struggling to provide an employee directory solution that employees found value in and enjoyed using.
Their manual employee directory was time-consuming, and it was challenging to keep up with the frequent employee changes. As a result, their directory was always out-of-date. Their employee directory also only provided very limited employee profiles and people search. Communication was challenging, and employees often found themselves contacting former employees or finding outdated information. This process was frustrating and impacted their overall employee productivity.
"With our previous platform, we had to manually add or delete employees from our Intranet Employee Directory. This not only took a lot of effort but was also difficult to use." - Myra Jones, Information System Associate at BankSouth.
Critical Needs
An employee directory tool that integrated and remained in sync with their Microsoft ecosystem
An easy-to-use tool that employees would find valuable and enjoy using
A digital employee directory solution that had quick employee search and built-in org chart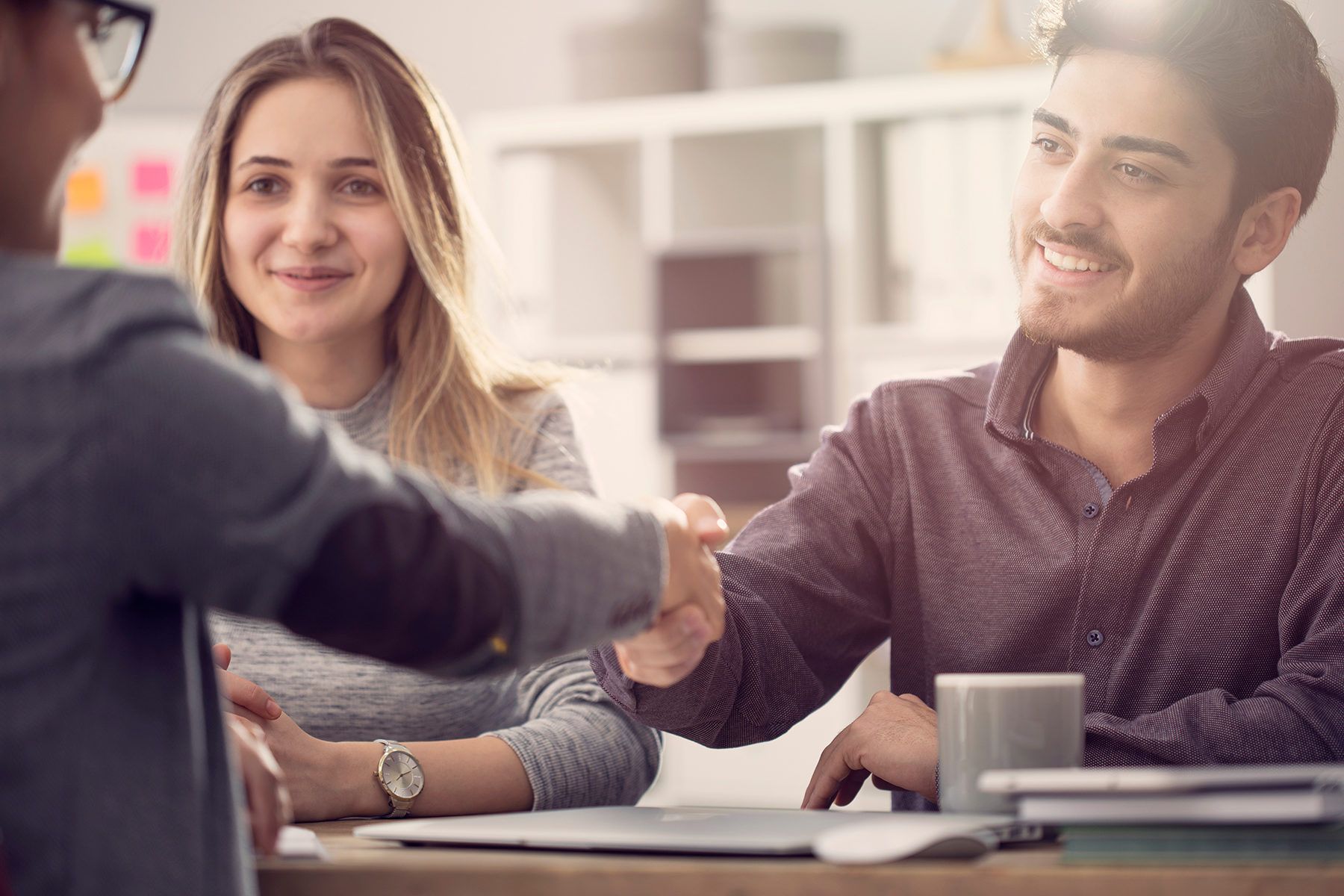 The Solution
BankSouth knew they needed to invest in a new employee directory tool. They evaluated various different employee directory solutions, most of which were Microsoft SharePoint employee directory web parts but found most too complicated to set up and use.
BankSouth then found OneDirectory and after the first access, they quickly realized the potential. OneDirectory provided BankSouth with a synchronized employee profile data management tool that easily allowed them to integrate with Azure Active Directory. This integration streamlined employee data management, allowing them to manage all employee data from a single location. The need for manual updates decreased significantly, and this made it easier to keep employee data up-to-date.
OneDirectory also gave BankSouth access to other features like an interactive org chart, office directory, and fast people search. The interactive org chart meant users could now easily view the company's hierarchy and understand their organizational structure and where they fit in. This helped create a clear and comprehensive representation of the entire organization. The rich employee profiles allowed all employees access to their colleague's information, including their contact information, position, skills, and hobbies. OneDirectory's fast people search allowed BankSouth employees to find the exact information they were looking for without extensive scrolling or multiple searches. And, allowing employees to search for coworkers from multiple offices and branches with ease, helping them stay connected irrespective of their locations.
"The first time I accessed OneDirectory I found we could sync with Azure Active Directory which made things so much more streamlined. The whole set-up and navigation within OneDirectory were intuitive." - Myra Jones, Information System Associate at BankSouth.
The Benefits
One of the most significant advantages BankSouth found after implementing OneDirectory was an increase in employees' ability to network and connect with each other. OneDirectory's intuitive search capabilities made it effortless for employees to find colleagues across all departments, offices, and locations. This increased collaboration and allowed employees to bring their expertise and knowledge to projects they otherwise wouldn't have been exposed to.
Moreover, OneDirectory allowed BankSouth to utilize a digital org chart that gave employees a comprehensive view of the company's hierarchy and leadership structure. Providing a more accessible way for employees to visualize the company's structure, also helped them understand their role within the company.
Before implementing OneDirectory, BankSouth struggled with managing multiple systems, resulting in duplicate employee profile data. The duplication created issues between the IT and HR departments, leading to discrepancies in employee data between different systems. By implementing OneDirectory, BankSouth was able to streamline their process and create a single source of truth for employee profile data.
BankSouth also saw a decrease in IT's manual workload when updating employee data in different systems. Before OneDirectory, IT had to manually update employee data in multiple systems, which was time-consuming and often resulted in errors.
Benefits:
1. Increase in employees finding and connecting with each other
2. Decrease in duplicate employee data in different systems
3. Decrease in time IT spent having to manually keep data up-to-date
The Bottomline
BankSouth has experienced many benefits since the implementation of OneDirectory.
The digital employee directory tool has increased the usage of their employee directory company-wide, allowing staff to quickly search and find the right people to connect with in a matter of seconds. This, in turn, has enabled them to ensure that they are connected with the right person for each task, making communication – both internally and externally – more efficient. The best part is that the IT department now has to spend less time updating the old manual employee directory, thanks to this modern solution. It's no wonder that OneDirectory has quickly become a popular tool among employees who find it easy to use and highly effective.
"Implementing OneDirectory has transformed our workplace. Our employee directory is up to date, making communication more efficient internally and externally. We've reduced IT's workload and created a more connected and collaborative work environment. We highly recommend OneDirectory to any organization that wants to streamline communication and increase efficiency." - Myra Jones, Information System Associate at BankSouth.
Success Highlights
Increase in the usage of their employee directory company-wide
Decrease in complaints and support tickets of out-of-date profile information
Decrease in time spent having to update their old manual employee directory