Intrax's decision to adopt OneDirectory as their employee directory solution has paid off, transforming their internal communication and collaboration.
About Intrax Consulting Group
Intrax is a forward-thinking engineering firm committed to delivering exceptional projects in the built and housing environments across various industries. Their holistic approach, combined with comprehensive engineering and field services, enables us to make meaningful contributions to both our clients and communities.
With a national presence, Intrax operates through 11 offices and boasts a talented team of over 300 consultants, engineers, surveyors, and designers. Since their start in 2003, they have been driven by a strong set of values that foster independent thinking and accountability, cultivating a collaborative culture where innovative ideas thrive.
Location: Melbourne, Australia | Industry: Engineering Services | Employees: 251 - 500
The Challenge
Intrax faced a significant challenge with their outdated employee directory system. They were using a basic Microsoft SharePoint product that offered a poor user experience (UX), resulting in employee dissatisfaction and disengagement. Intrax recognized the need for a modern employee directory solution that was fast, easy to use and featured free text search and an appealing page design.
In search of a better solution, Intrax considered various options, ranging from SharePoint web parts to other employee directory solutions that integrated with Microsoft. They wanted a platform that could effectively address their needs while seamlessly integrating with their existing infrastructure.
"We were using a basic directory product in SharePoint, the UX was poor and we often got complaints from our staff" - Nigel Gou, CTO at Intrax Consulting Group.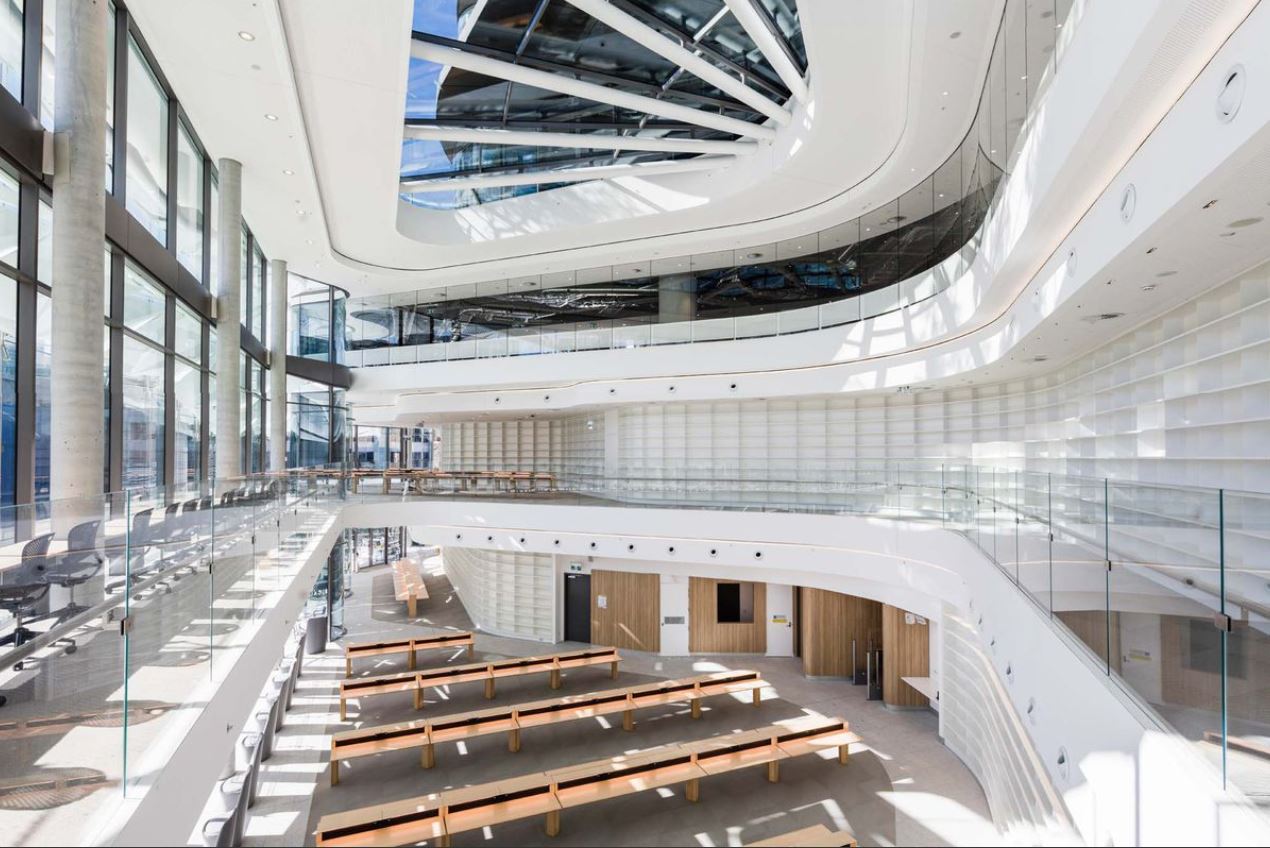 Why Intrax Chose OneDirectory
Intrax's decision to choose OneDirectory was influenced by several key factors that made it stand out among the other options they considered. These factors included:
Exceptional UX Design: OneDirectory's user-friendly interface and visually appealing design played a crucial role in Intrax's decision. The platform's layout was easy to navigate, making it simple for employees to find the information they needed quickly.
Speed and Efficiency: OneDirectory's fast performance was another major selling point for Intrax. The platform's ability to quickly retrieve employee information using free text search reduced time spent searching and allowed employees to focus on their work.
Seamless Integration: Intrax appreciated OneDirectory's seamless integration with their existing Microsoft Azure AD User profile. This feature enabled them to effortlessly import employee data and create a comprehensive directory without any additional setup or configuration.
Ease of Use: OneDirectory's intuitive design and straightforward functionality were also important factors in Intrax's decision. The platform eliminated the need for extensive training, allowing employees to adapt quickly and begin reaping the benefits of the new directory system.
Scalability: Intrax valued OneDirectory's ability to grow with their company. As the organization continued to expand, they needed a platform that could support an increasing number of employees and adapt to changing needs.
"OneDirectory is easy to use. Employees can quickly find informaton about their coworkers." - Nigel Gou, CTO at Intrax.
The Benefits
Since implementing OneDirectory, Intrax has enjoyed numerous benefits that have significantly improved their employee directory experience. Some of these benefits include:
Improved Employee Satisfaction: With the elimination of complaints about the directory system, employees now enjoy using OneDirectory, leading to increased satisfaction and engagement within the organization.
Enhanced Communication and Collaboration: OneDirectory's advanced search capabilities and user-friendly interface have made it easier for employees to connect with one another, fostering a more collaborative work environment.
Increased Productivity: By reducing the time spent searching for employee information, OneDirectory has allowed Intrax's employees to focus on their core tasks and responsibilities, ultimately boosting productivity throughout the organization.
Streamlined Directory Management: OneDirectory's integration with Azure AD User profile has simplified the process of managing and updating employee information. This streamlined approach has led to more accurate and up-to-date records, ensuring that employees have access to the most current information.
The Bottomline
Intrax's decision to adopt OneDirectory as their employee directory solution has paid off, transforming their internal communication and collaboration. By replacing their outdated SharePoint directory with OneDirectory's employee directory platform, Intrax has created a more efficient and enjoyable work environment for their employees.
This case study highlights the power of OneDirectory in modernizing an organization's employee directory experience and demonstrates its effectiveness in improving internal communication and overall productivity.
"Since implementing OneDirectory we are no longer receiving complaints when our staff use our employee directory." - Nigel Gou, CTO at Intrax.
Success Highlights
Decrease in complaints about using the corporate employee directory tool
Increase in the usage of their employee directory company-wide