OneDirectory for Microsoft 365
Organizational chart software for Microsoft 365
Visualize your company hierarchy and flow through your organizational structure with the OneDirectory org chart, built automatically from your Azure AD user profiles.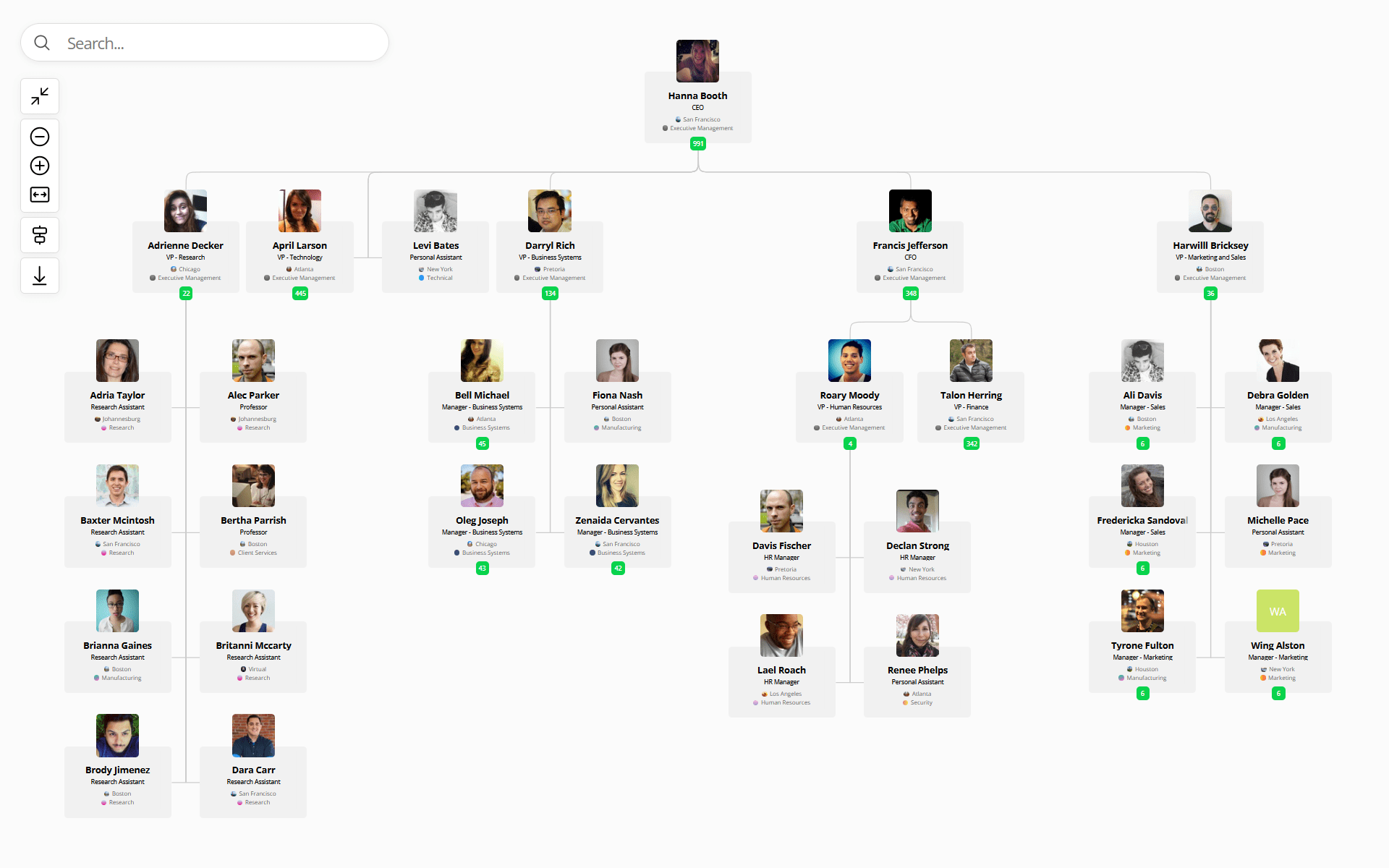 Organizational chart software for Microsoft 365
Build a beautiful org chart in minutes.
Traditionally, org charts are difficult and time consuming to build and once created, they quickly become out of date as new employees join and your organizational structure changes.
OneDirectory's modern org chart software solves these problems by using your existing Azure Active Directory and Microsoft 365 profile data to generate a beautiful, dynamic org chart in minutes.
Now you can create a visual org chart for your company automatically, without relying on out of date Excel spreadsheets or manual data capturing.
Welcome to the future of the org chart

"Our employees love it!"

Greg Johnson, Director of Information Technology
Pueblo Community Health Center
What's included in OneDirectory's org chart software?
Org chart features.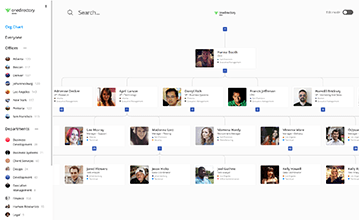 Immersive org chart experience.
Scroll, zoom and pan your org chart by clicking & dragging or using the scroll wheel or trackpad.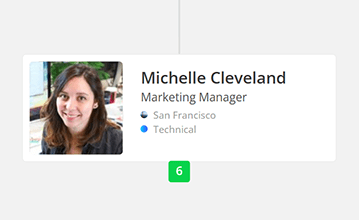 Key information up-front.
Easily view profile pictures, job titles, office locations and departments for every employee on their org chart profile card.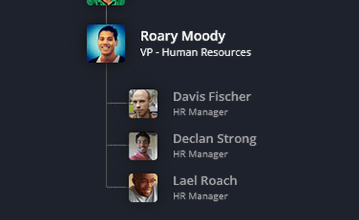 Mini org chart.
Quickly navigate reporting lines to see who reports to whom with the mini org chart on every employee profile.
View profiles instantly.
Click any card in the org chart to view a full profile instantly on top of your current view. No page loads, no waiting.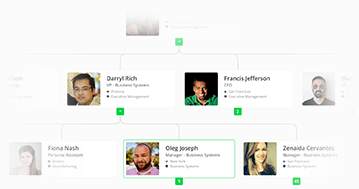 Expand/collapse reporting lines.
Understand your organizational structure at a glance with expandable reporting lines. Always up to date.
The OneDirectory org chart syncs automatically with Azure Active Directory so it's always up to date from your Microsoft 365 profiles.
Mini org chart
Reporting lines, visualized.
Managers, peers, direct reports.
See anyone's reporting line at a glance with the mini org chart on every profile.
Profile quick-jump.
Quickly "slide" between profiles up and down the reporting line.
Highlight in full org chart.
Easily switch to see someone in the full org chart view from their profile.
Built automatically.
The mini org chart is built automatically from your full organizational chart.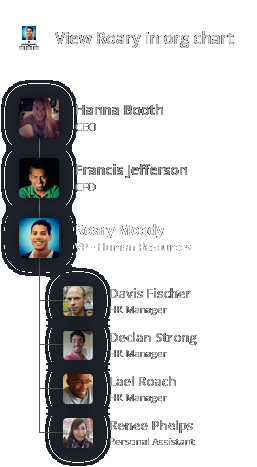 Two useful employee tools in one
Employee directory + org chart.

Better together.
Organizational charts and employee directories are two separate tools, but they don't have to be. In fact, they're better when they're together.
While org charts show you who reports to whom and how your departments are organized, they don't show enough useful employee information, and they're not easily searchable.
This is what an employee directory does best.
OneDirectory includes both an org chart and a modern employee directory so you can get a complete picture of every employee and where they fit in.
"Using OneDirectory, you really get a sense of comradery with the coworkers you don't get to see often, be they in a different department or even a different state."

Alex Calvin, Virtual Systems Administrator
Citizens Alliance Bank
Build an org chart automatically in minutes
Experience modern organizational chart software with our 14-day free trial.