Featured
Why is Microsoft Renaming Azure AD to Entra ID?
Microsoft has just announced the renaming of Azure AD to Entra ID! But what does this mean for you and your organization?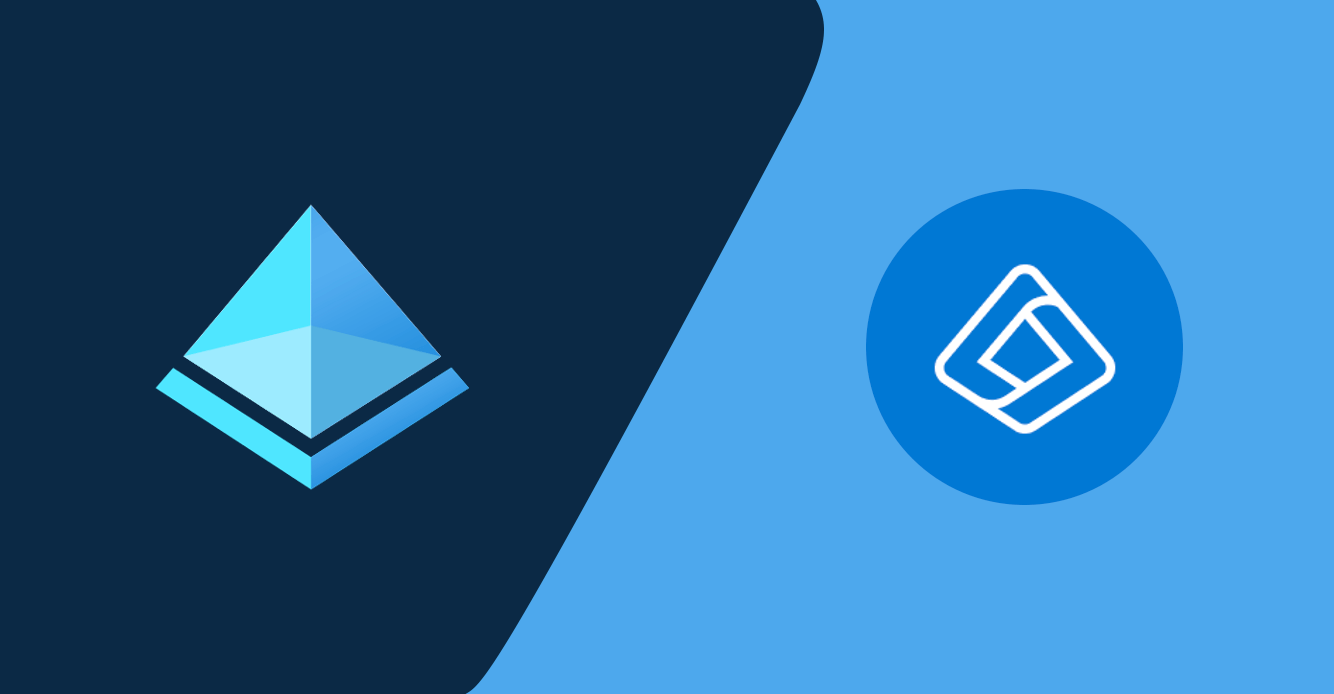 Giants like Microsoft continuously redefine and reinvent their offerings, keeping us on our toes.
Today, we're diving into a major development that's creating buzz - the transformation of Microsoft Azure Active Directory (Azure AD) into Microsoft Entra ID.
This blog post will shed light on the reasons, implications, and roadmap for this change.
Enter Microsoft Entra: A New Era of Secure Access
Back in May 2022, Microsoft unveiled its broader vision for secure access, christened Microsoft Entra.
It started as a trio of products - Azure AD, Permissions Management, and Verified ID. Now, it's grown into an eight-member family, including new arrivals such as ID Governance, Workload ID, and External ID.
Microsoft Entra is all about creating a unified solution for identity and network access management across diverse platforms and clouds. It's a comprehensive suite aimed at making secure access a breeze for Microsoft users.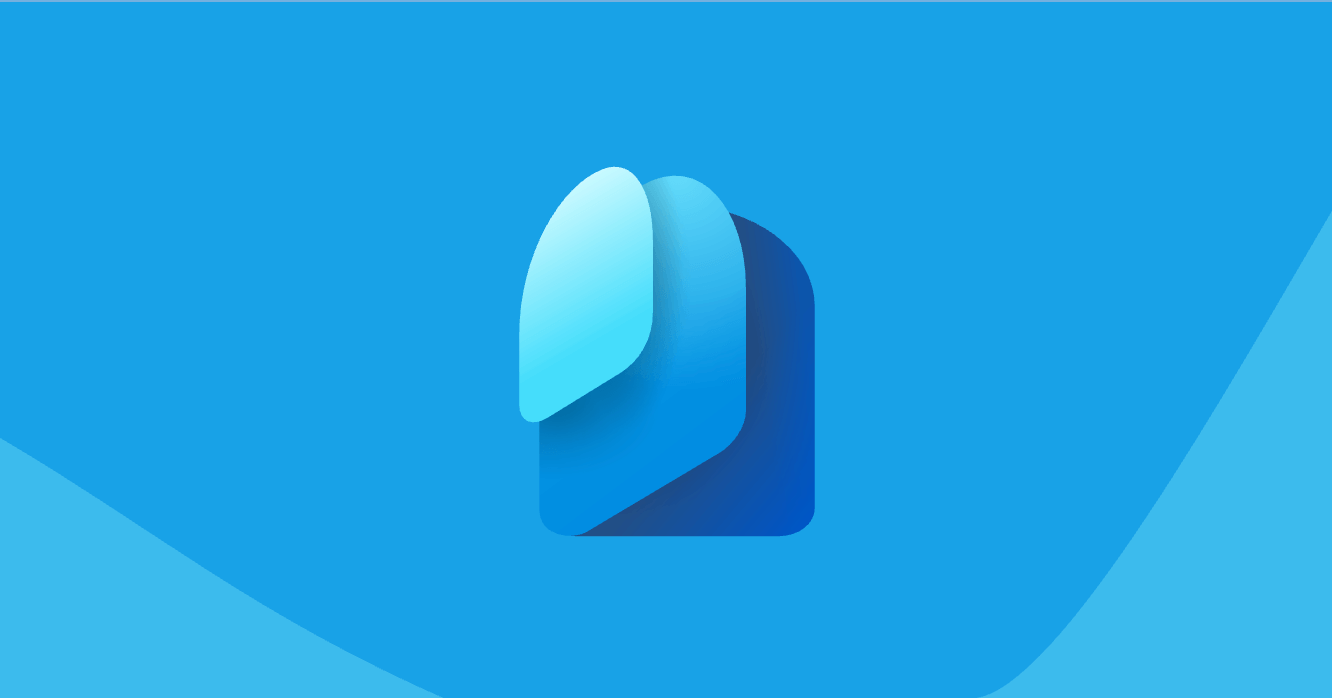 The Journey from Azure AD to Microsoft Entra ID
The growth of Microsoft Entra into the Security Service Edge (SSE) realm, and the introduction of two fresh products - Microsoft Entra Internet Access and Microsoft Entra Private Access, called for a consolidation of Microsoft's identity and network access portfolio under the Microsoft Entra umbrella.
The renaming of Azure AD to Microsoft Entra ID marks a pivotal step in this consolidation process.
This isn't just about a fresh coat of paint; it embodies Microsoft's commitment to delivering a simplified secure access experience in multi-cloud and multi-platform settings.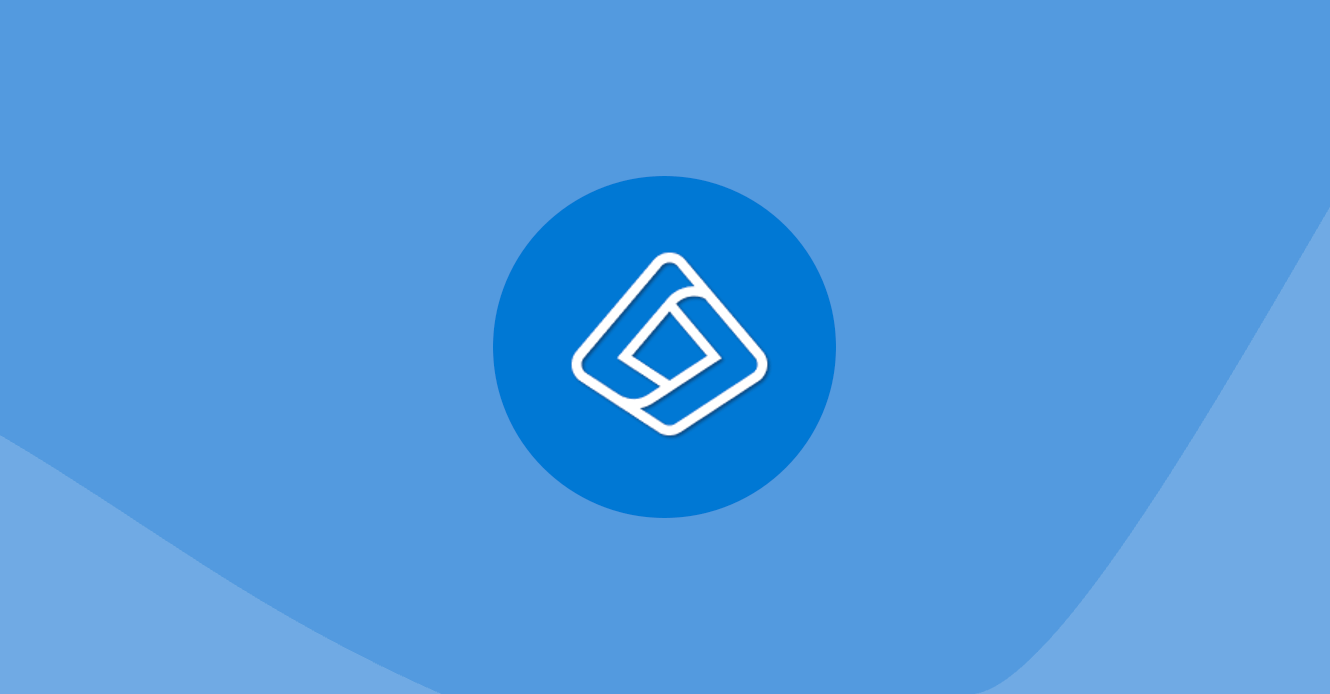 A Seamless Changeover for Customers
Microsoft is ensuring the transition from Azure AD to Microsoft Entra ID is as smooth as silk for customers.
Crucially, no action is required from customers in response to this change.
Everything from capabilities, APIs, PowerShell Cmdlet, sign-in URLs, service level agreements, Microsoft authentication libraries, developer experiences, and tooling remains as it is.
All current deployments, configurations, and integrations will continue to work without a hitch.
Pricing and Licensing: No Changes Here
While the name and brand are undergoing a makeover, the pricing and licensing plans stay untouched.
Current Azure AD plans can be effortlessly mapped to the corresponding Microsoft Entra ID plans. Microsoft 365 E3 and E5 plans will still include Microsoft Entra ID (formerly Azure AD).
New SKU display names – Microsoft Entra ID Free, Microsoft Entra ID P1, and Microsoft Entra ID P2 – will roll out from September 1, 2023.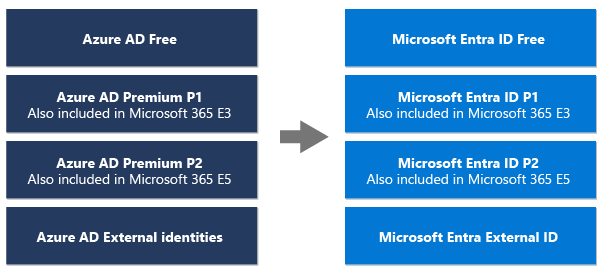 Decoding Entra ID means for Microsoft 365 and Azure AD for Office 365
Let's break down what the name change to Azure AD means for Microsoft 365 and Azure AD for Office 365.
For starters, Microsoft Entra ID will remain a staple within the Microsoft 365 enterprise and business premium subscriptions.
What's more exciting is that the distinctive features of Azure AD for Office 365 apps, such as unique company branding and self-service sign-in activity search, have now been extended to all Microsoft customers under Microsoft Entra ID Free.
If you're a Microsoft 365 E3 user, breathe easy.
There are no tweaks to the identity features and functionality available in your package. You'll continue to enjoy Microsoft Entra ID P1, which you might recognize as Azure AD Premium P1. So, it's business as usual for you.
Microsoft 365 E5 customers, here's some news for you.
Alongside the capabilities you already relish, you'll now have access to new identity protection capabilities. This includes token protection, Conditional Access based on GPS-based location, and step-up authentication for those ultra-sensitive actions. Your package now includes Microsoft Entra P2, formerly known as Azure AD Premium P2.
Sounds like an upgrade, doesn't it?
Mark Your Calendars: The Timeline for Azure Ad's Name Change
The wheels are in motion for the exciting transformation of Azure AD to Entra ID.
But when exactly will you start noticing this change?
After a 30-day heads-up period that kicked off on July 11, 2023, the first hints of the new name will start making their way across various Microsoft experiences.
But that's just the beginning.
Come October 1, 2023, get ready to see a shift in the display names for SKUs and service plans. And by the time we bid farewell to 2023, we anticipate that most of the naming text string changes in Microsoft experiences will be in full swing.
So, keep your eyes peeled and watch as the future of secure access - Microsoft Entra ID - unfolds.
How to access and manage Entra ID
Wondering where you can steer the ship for Microsoft Entra ID and the rest of the Microsoft Entra suite?
You're in luck.
Your command center awaits you at the Microsoft Entra admin center or the Azure portal.
Wrapping Up
The shift from Azure AD to Microsoft Entra ID symbolizes Microsoft's unwavering dedication to delivering a cohesive, streamlined experience for its clientele.
While acclimatizing to the new name might take a bit of time, you can rest assured that Microsoft's commitment to providing sturdy, intuitive identity security solutions remains steadfast.
This change is more than a mere rebranding - it's a pledge of a more integrated, efficient, and secure future.
Welcome aboard the Microsoft Entra ID journey.