Employee Directory Guide
What is an Employee Directory?
An employee directory is like a digital telephone book for your company. It's a searchable database of the names, job titles, phone numbers, and other useful info about the people you work with.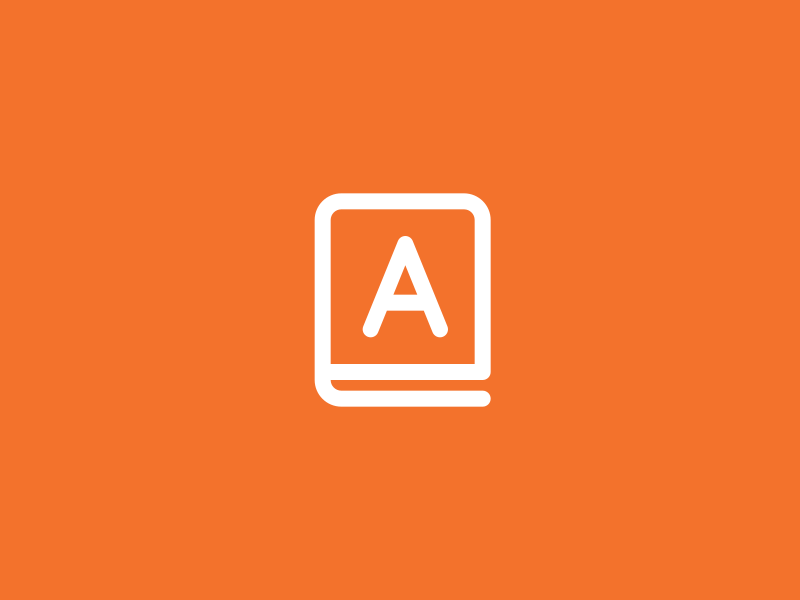 An employee directory is a software application that helps you find contact details and other important information about your coworkers.
An employee directory is like a digital telephone book for your company. It's a searchable database of the names, job titles, phone numbers, and other useful info about the people you work with.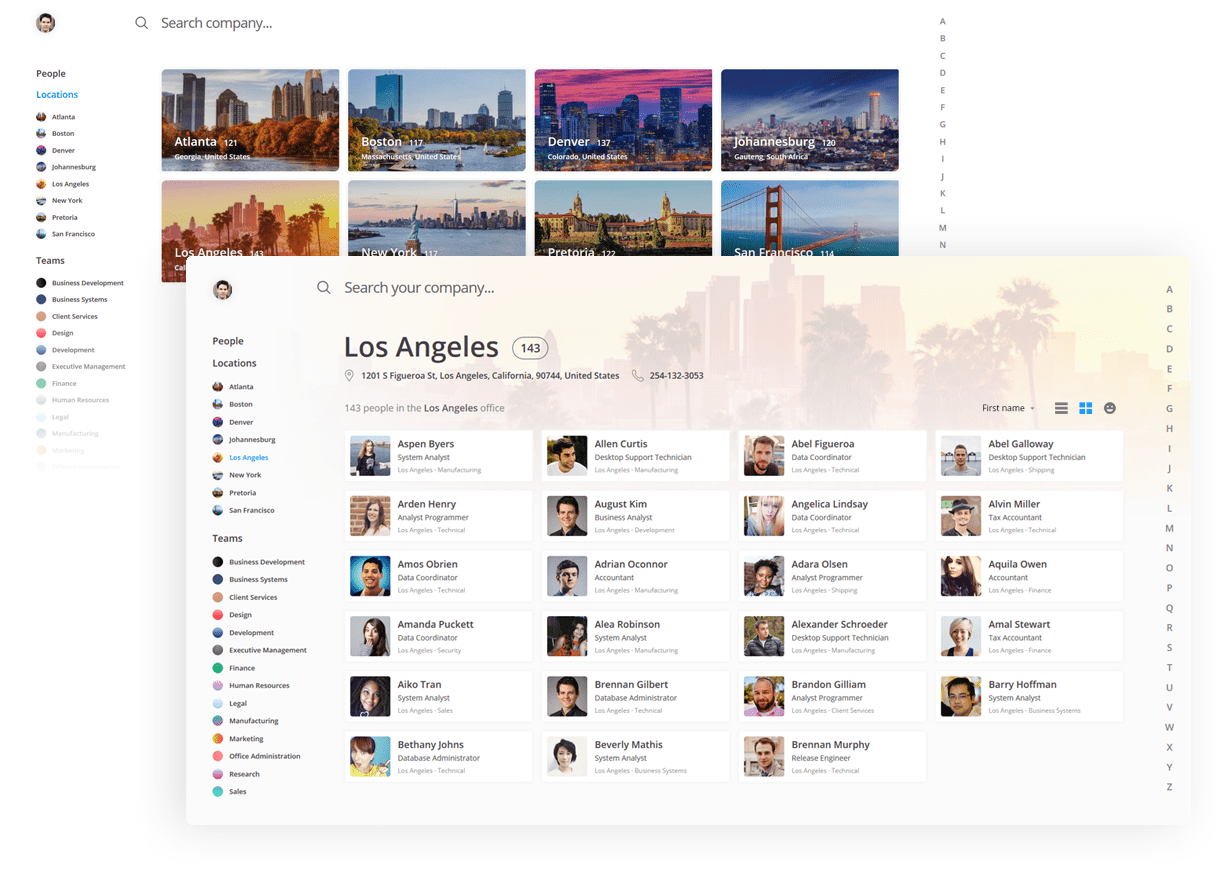 Employee directories can be as simple as a basic list of contact information. Or they can be more advanced, including personal information like nicknames and pronouns, photos, skills, biographies, birthdays, locations, projects, and work experience.
In the olden days employee directories were printed out and handed to employees. This was time consuming, used a lot of paper, and became outdated pretty quickly.
Later, employee directories went digital. People used (and in fact some still use) spreadsheets like an Excel based employee directory or a Google Sheets staff directory to create and manage them, with distribution over email. This of course requires a lot of manual work and you have to keep sending out new versions.
Today, most employee directories exist in the form of digital software applications, running in the cloud and available to your employees on any device and accessible from anywhere in the world.
Employee directories go by many different names. Here are some of the terms people commonly use to refer to their employee directory:
Staff directory
People directory
Organizational directory
Corporate directory
Corporate address book
Company address book
Employee list
Employee photo directory
Org chart
Various combinations of the above terms
Some of our customers even call their employee directory their company "facebook."
Here at OneDirectory, we often describe an employee directory as the map of your company, because it's like a virtual representation or "digital map" of your real company; the people, the offices, the locations, the expertise, and the relationships between them all.
In the end, whatever you call your corporate-staff-contact-directory-list-software, the goal is the same: to help your staff easily connect with their coworkers.
Is an Employee Directory Really That Important?
Let's be honest, until now your company has probably been doing just fine without one.
Unlike, say, your accounting software or your email software, your employee directory software probably isn't that high on your must-have list.
After all, it's just a list of phone numbers, right?
But consider you already have your accounting software in place, your email is working well, people are loving your collaboration software (Teams, Slack etc.) and the hundred other important tools you've painstakingly implemented are doing their jobs.
What's next?
What is that next solution you could implement that would almost immediately boost efficiency throughout your entire organization?
You guessed it - an employee directory.
What Goes Into an Employee Directory?
Whether you're building your own employee directory or buying a pre-built solution, there's some features you'll want to make sure are included.
Let's go over the main ones.
People Search
The core function of any employee directory is searching for people. So your employee directory should contain features that make it easy to search your central "people database" and view the results in a simple way.
Some elements that are typically included in the average employee directory:
A search box
An alphabetical A-Z index (or a fancy one like this ⌨)
A list of your offices and departments
An area where your people search results are displayed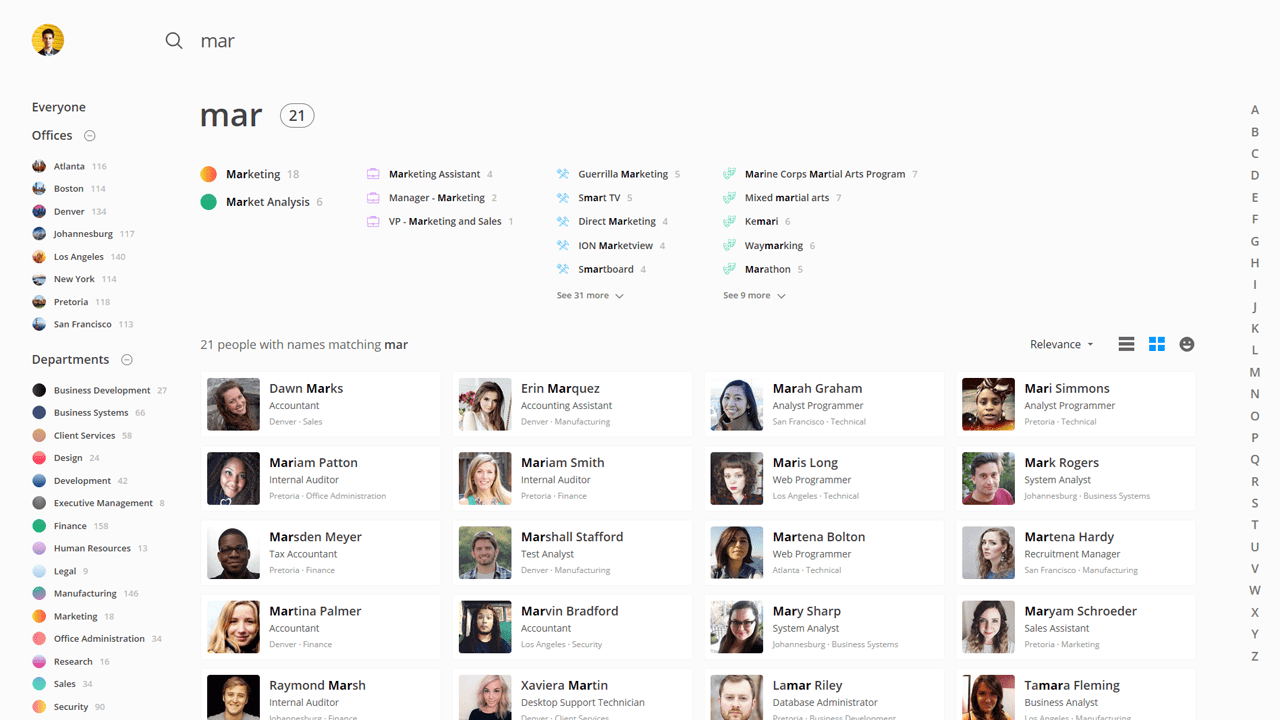 Most employee directory apps include extra filtering options, and the ability to display your search results in different ways (views).
Some of the more modern employee directories also include search results from other useful data sources, so you can search for offices, departments, skills, interests, job titles etc.
Employee Profiles
An employee profile is similar to a LinkedIn profile, but for internal company use. It's a page that shows detailed information about you and your place in the organizational structure.
Employee profiles are typically available to everyone in your company and at a high level they include information such as name and job title, office and department, contact information, and a photo.
Profiles often include additional information such as a bio/"about me", interests, skills, birthday, work anniversary, location, and who your manager is.
Other information that can be displayed on an employee profile includes pronouns, nicknames, work experience, education, projects, languages, social media links and even fun facts.
Org Chart
Most modern employee directories contain an organizational chart view (commonly referred to as an org chart) which helps you to see where everyone sits in your company's organizational structure.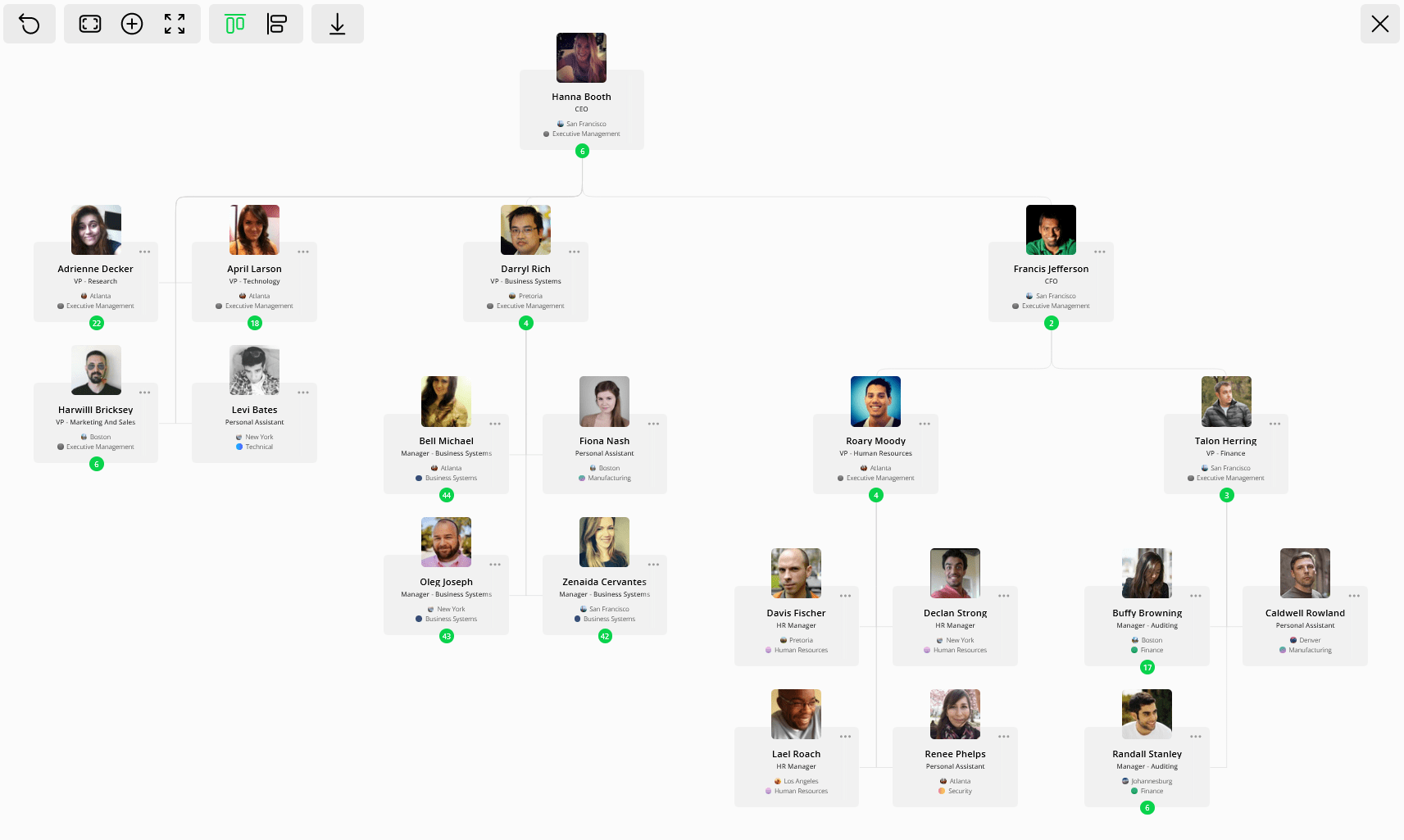 Office Directory
Some employee directories include a searchable directory of your company's offices, which is especially useful for distributed companies with multiple office locations and remote workers.
You can use an office directory to find out more information about a particular office, such as its address and contact numbers of the front-desk, who works in that office, office pictures and more.
Skills Directory
A skills directory or "skills database" helps your employees find coworkers with specific skill-sets or knowledge.
You can use a skills directory to locate experts to assist with a project, or to discover new capabilities within your teams. It can also help with building a skills inventory.
How does it work? Employees add relevant skills to their profiles, and the employee directory makes the skills available via search.
---