What Is An Employee Directory?
An employee directory is a software application that helps you find contact details and other important information about your coworkers.
An employee directory is like a digital telephone book for your company. It's a searchable database of the names, job titles, phone numbers, and other useful info about the people you work with.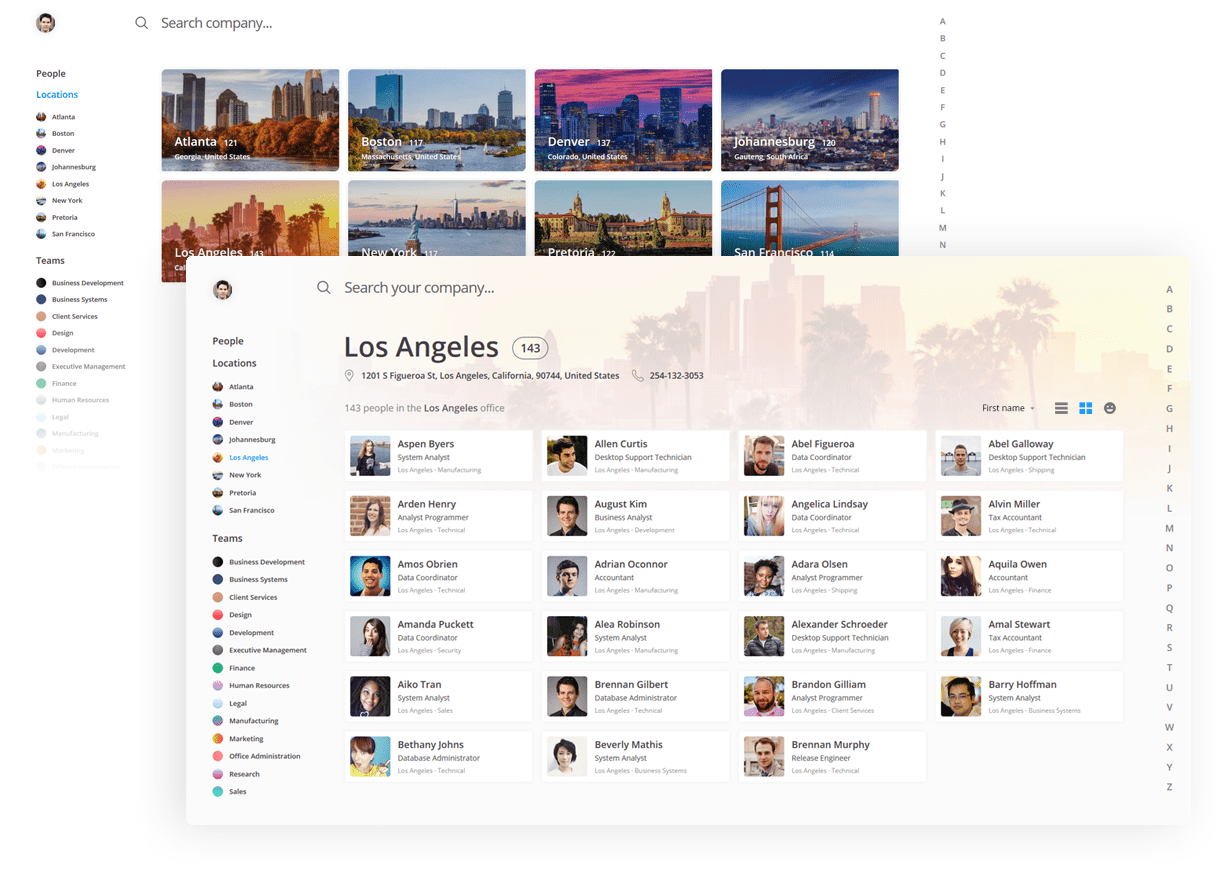 Employee directories can be as simple as a basic list of contact information. Or they can be more advanced, including personal information like nicknames and pronouns, photos, skills, biographies, birthdays, locations, projects, and work experience.
In the olden days employee directories were printed out and handed to employees. This was time consuming, used a lot of paper, and became outdated pretty quickly.
Later, employee directories went digital. People used (and in fact some still use) Excel spreadsheets to create and manage them, with distribution over email. This of course requires a lot of manual work and you have to keep sending out new versions.
Today, most employee directories exist in the form of digital software applications, running in the cloud and available to your employees on any device and from anywhere in the world.
Employee directories go by many different names. Here are some of the terms people commonly use to refer to their employee directory:
Staff directory
People directory
Corporate directory
Corporate address book
Company address book
Employee list
Employee photo directory
Org chart
Various combinations of the above terms
Some of our customers even call their employee directory their company "facebook."
Here at OneDirectory, we often describe an employee directory as the map of your company, because they're like a virtual representation or a digital map of your real company; the people, the offices, the locations, the expertise, and the relationships between them all.
In the end, whatever you call your corporate-staff-contact-directory-list-software, the goal is the same: to help your staff easily connect with their coworkers.
Now that we've covered the basics, let's take a look at the benefits of an employee directory.
Next:

Benefits Of An Employee Directory